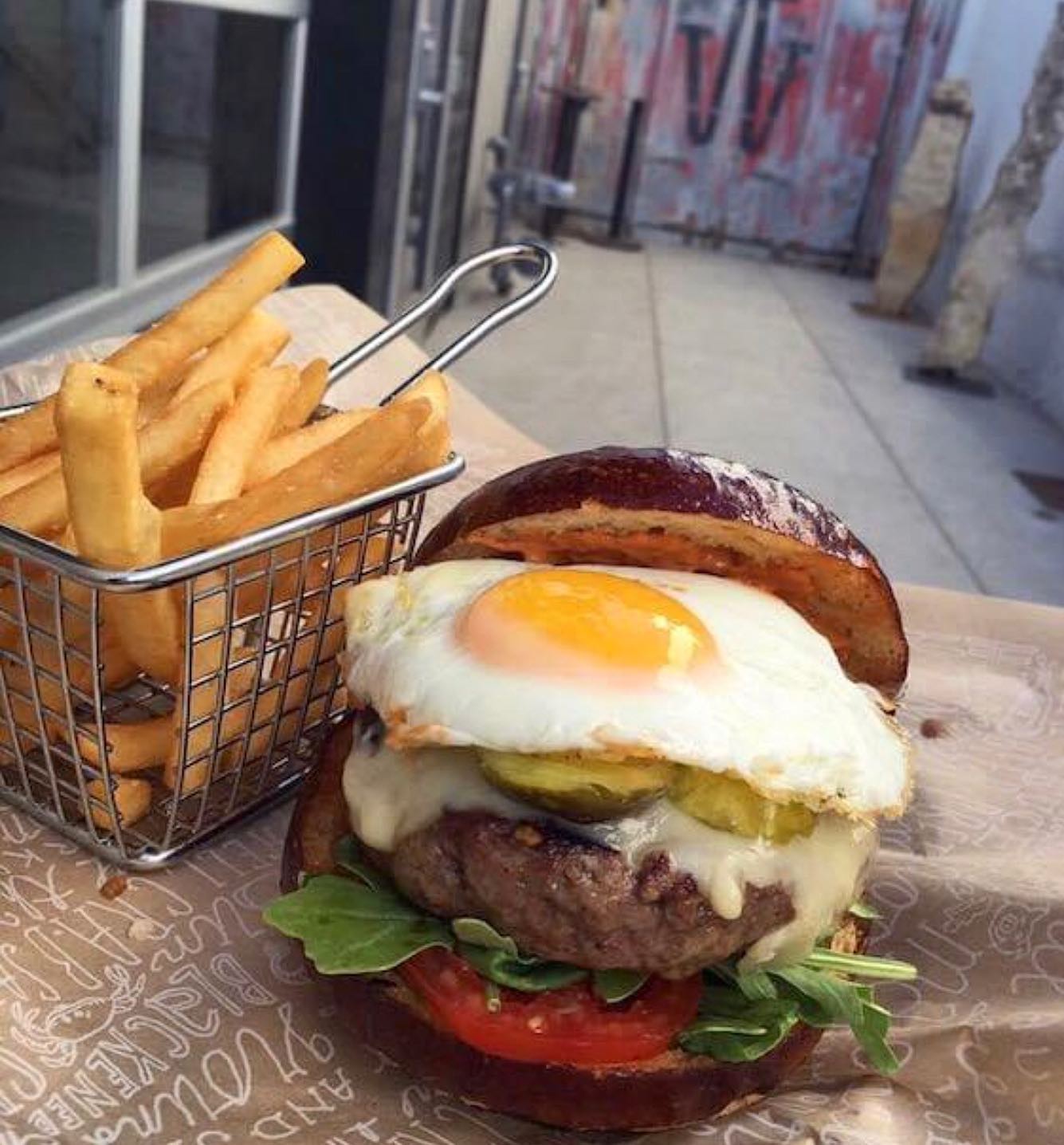 120 Santa Barbara Street
Santa Barbara, CA 93101
TOPA TOPA BURGER
Black angus beef patty, Brie cheese, stout beer braised onions, roasted pasilla chile, baby arugula, thick cut fried steak tomato, bacon jam, & house burger sauce. Served on a pretzel bun.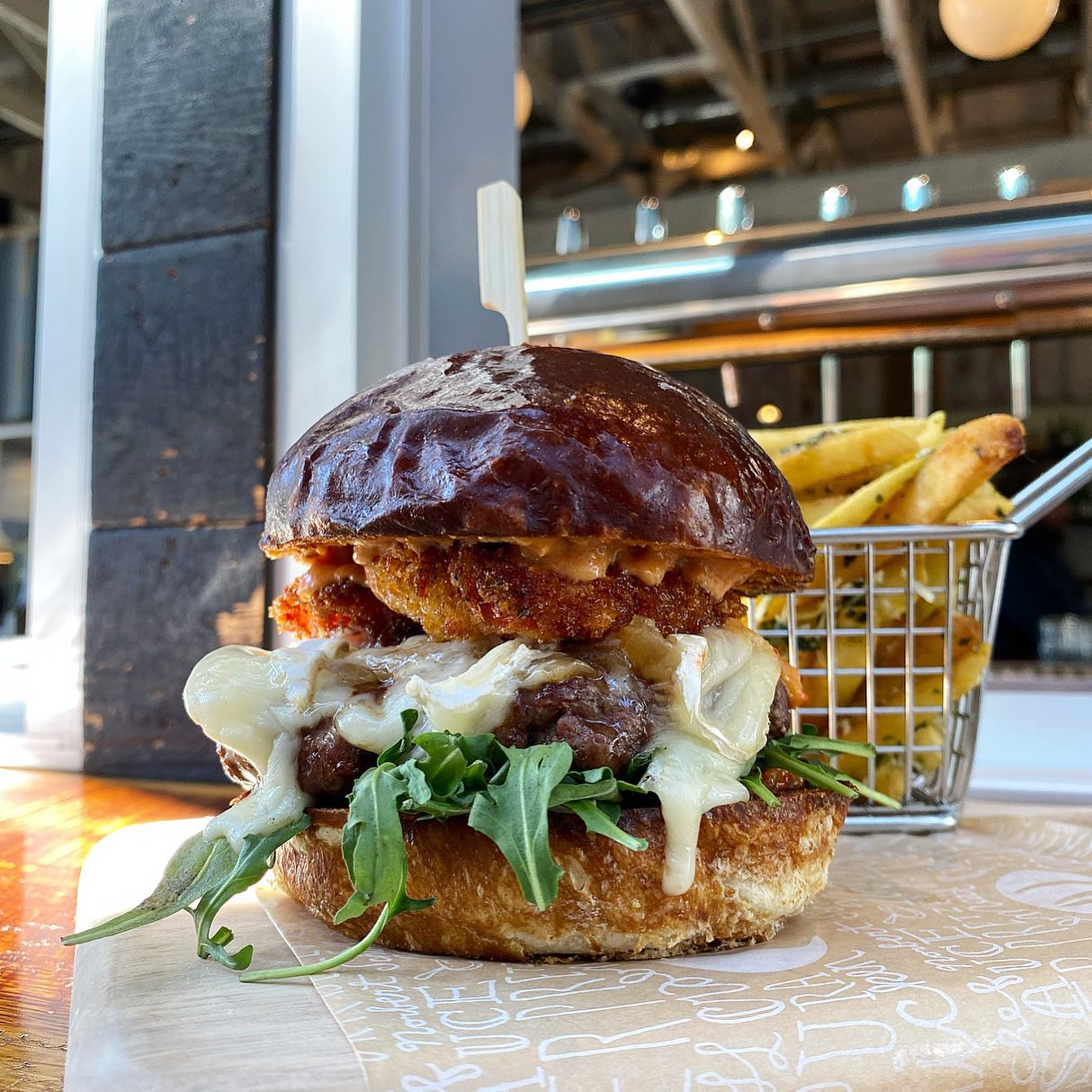 BLACKENED ROCKFISH SOFT TACOS
Three per order, citrus slaw, salsa verde, avocado, chipotle aioll, pickled red onion, corn, queso fresco, corn tortillas. ( gluten free ).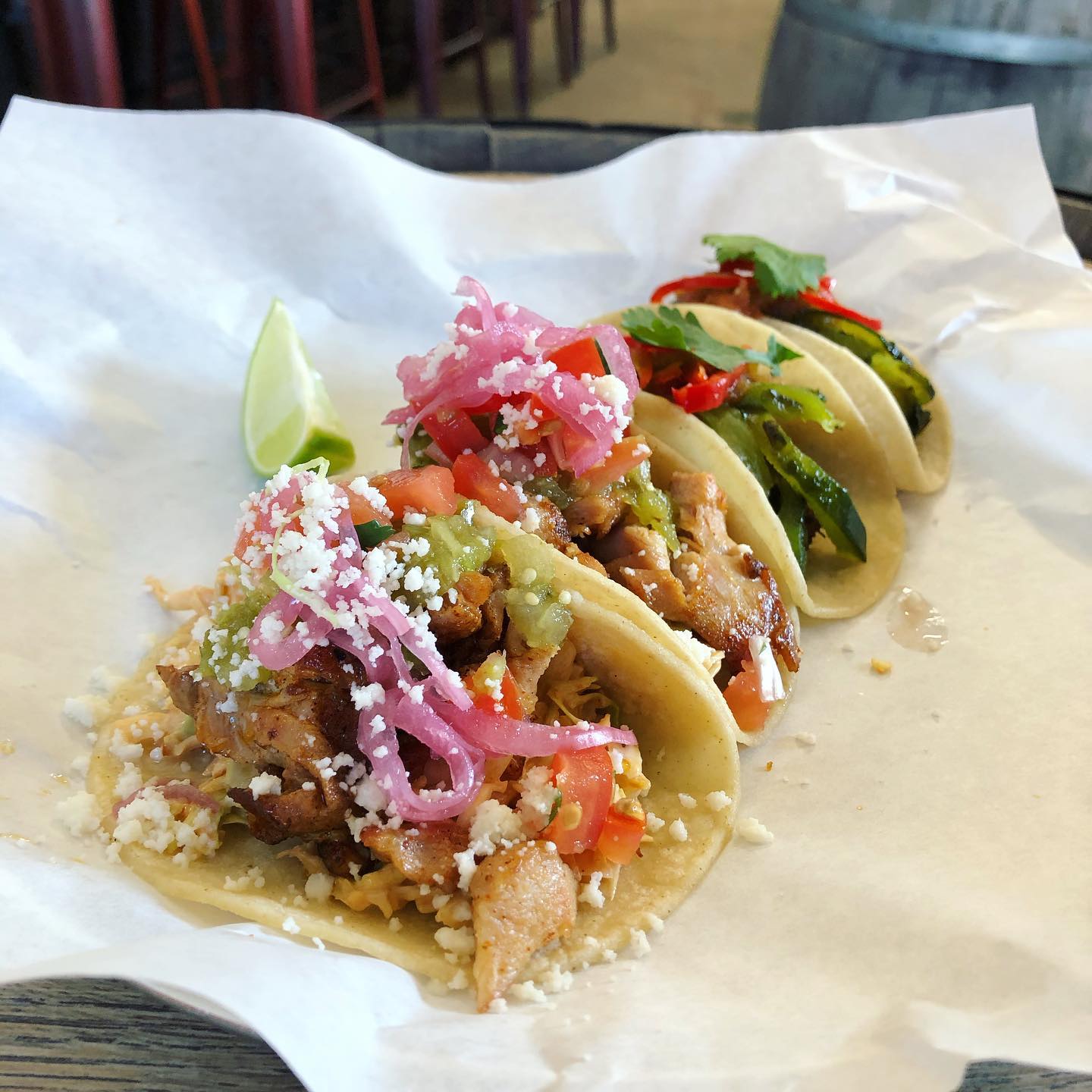 SPICY FRIED CHICKEN SANDWICH
Pimiento cheese, pickled jalapeño, garlic aioli, slaw, & tomato. Served on a brioche bun.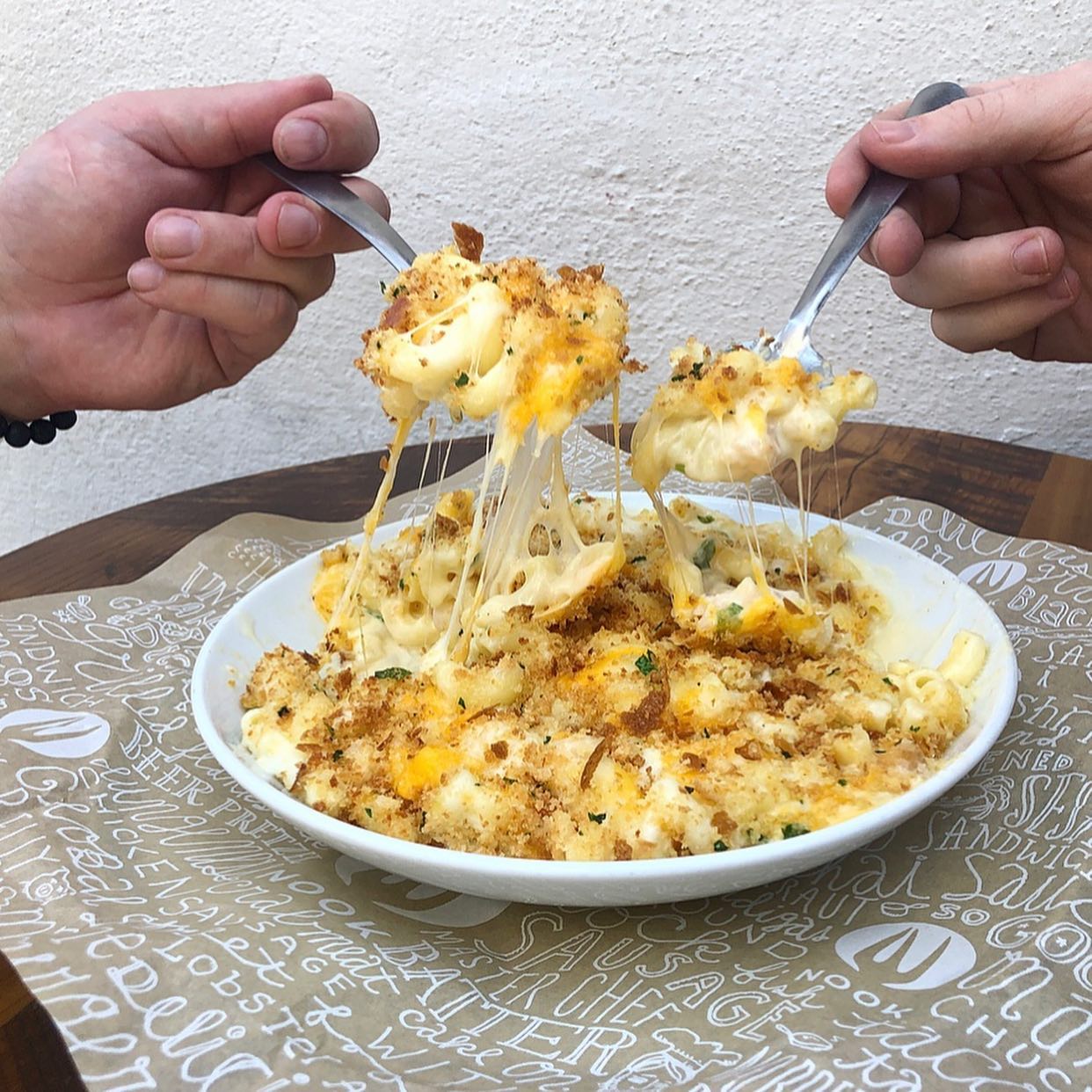 LOBSTER MAC & CHEESE
1/2 Maine lobster tail, white truffle butter & salt, gruyere & Cheddar blend cheese, garlic brioche crumble.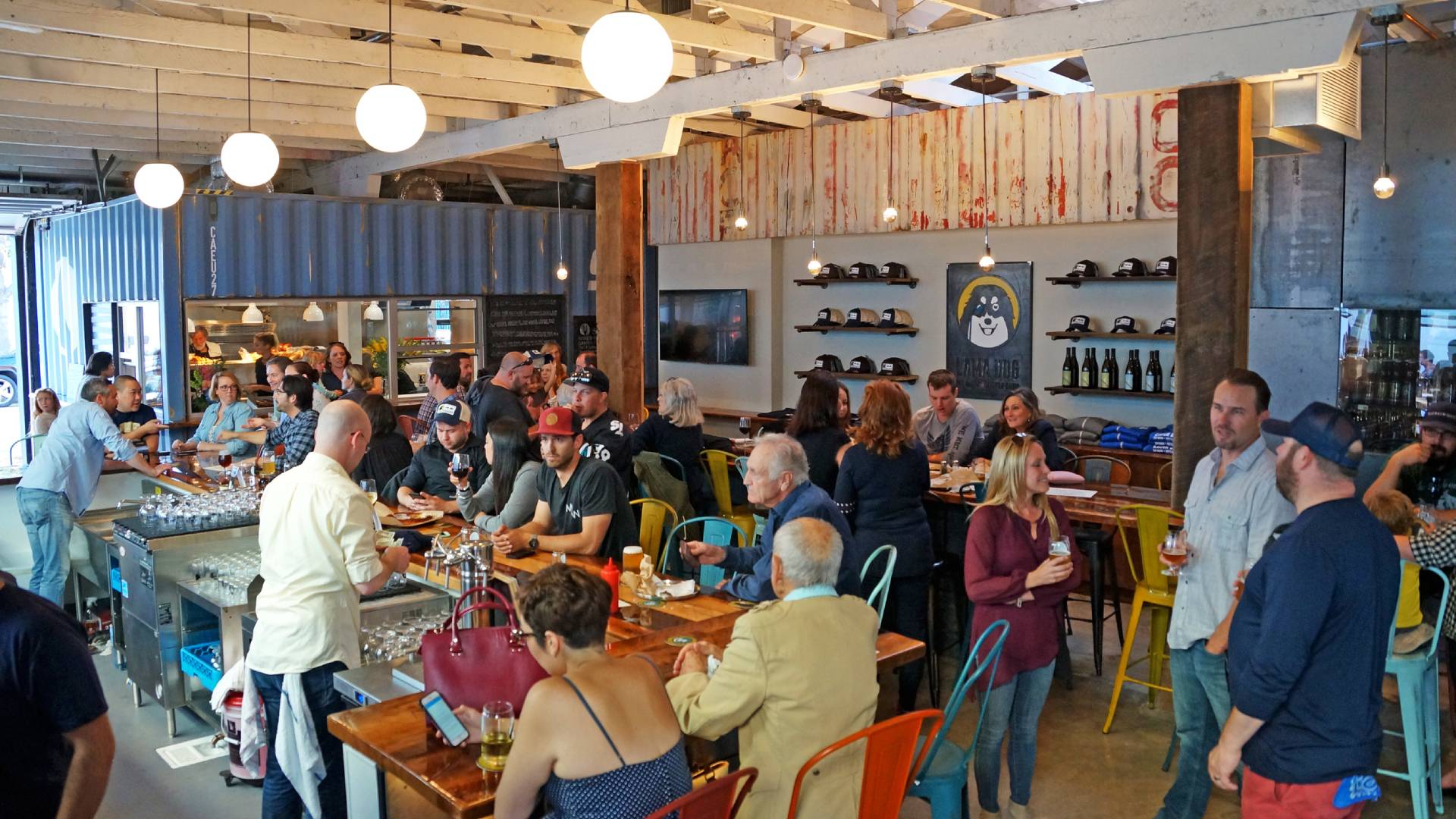 About The Nook
Embark on a culinary experience with globally inspired flavors … that redefine "bar food"  The NOOK menu is filled with clean, inauspiciously presented, and accessibly priced dishes, perfect for either a grab-and-go lunch or a long dinner with friends over a beer or glass of wine. 
Housed in a blue shipping container, inside of the Waterline building, The Nook has an order window and a pickup window and buzzers to let you know when your food is ready. There is inside and outside dining. 
The Nook offers dining for the following 3 businesses.
Experience 20 revolving craft beers on tap, 4 varieties of wine on tap, and a bottle shop full of craft beer from around the world.
Stop by for a pint after a beach day or a stroll down State Street.
Offering 3 different tasting flights, 15 wines by the glass and bottle, and hand made Organic Cider and Rose Kombucha on tap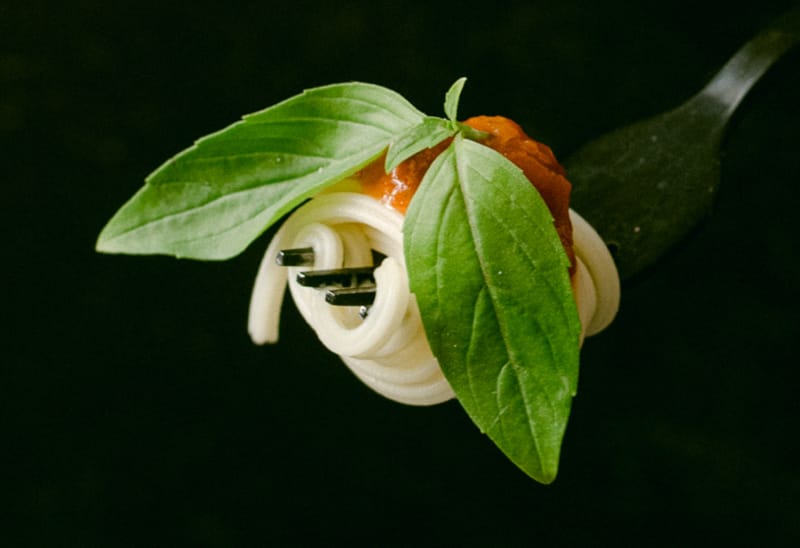 Patio Dining
Enjoy outdoor dining with friends or for private parties.
Enjoy the Family-friendly athmoshere.
Delivery & Takeout
Orders are available for pick up only or take out through one of our service providers
Taco Tuesday brings shrimp and chicken tacos here at The Nook
Soft Bavarian pretzels, a crowd favorite...no matter the age!
Have you been in to try our pork belly quesadilla yet?